Address 1: 42, ch. Neilon (Lievre River)
Address 2: (Outaouais Region)
City: LAnge-Gardien
Zip: J8L 2
Phone: (819) 986-7947
Open: Seasonal
Number of Sites: 35
Electric: 35
Full Hook: 35
Short Description: Fishing - Boating - Utilities furnished
Email: campinglamoureux@yahoo.ca
Tents Allowed: Yes
Utilities furnished
Description: 30 miles from Ottawa, 5 miles from Buckingham, a small, simple campground with marina situated on the west bank of the Lievre river.
Directions: From Ottawa-Gatineau take Hwy. 50, exit rue Georges, left rue Georges, left MacLaren, right Alexandre, right ch. River, right ch. Neilon.
Road Map: Camping Lamoureux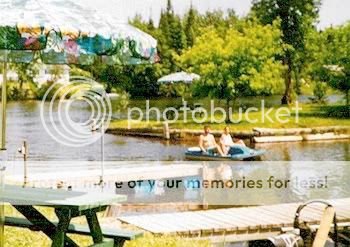 Fishing – Boating
Local Attraction: Buckingham Flea Market
Local Event: Festival d'Ete Buckingham en Fete (summer fest)
From July 13 to 16, 2006, make MacLaren Park in Buckingham, only 20 minutes from Ottawa-Gatineau, a must. Four days of festivities featuring French- and English-speaking performers who pull out all the stops. Bring family and friends along for the many activities.
For information send email to: <a href=mailto:benevoles@buckinghamenfete.qc.ca Buckingham en Fete
Visit us on the web at Camping Lamoureux